Ready to Decorate Your Garage Door For Halloween?
If spending hours searching for dressing up your garage... boy we have good news for you!
It's easy as 1-2-3!
1.Unbox your package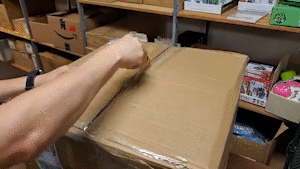 2.Installation is quick and easy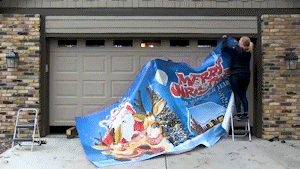 3.Enjoy your happy time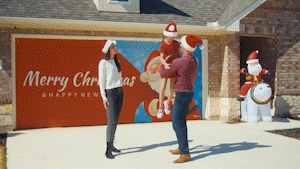 We've developed a system that makes installation quick and easy. The system requires no tape or screws. These components allow the door to move up and down without compromising the integrity of the door. Our hardware consists of a hitch attachment that sits on top of the garage door and a tension hook on the bottom that flexes as the door moves. The top hook attachment securely secures your wall art behind the garage door frame, preventing your wall art from being stolen. Tension hooks keep the mural taut when the garage door is closed and protect it from wind damage by flexing with it.